Basement Development and Renovations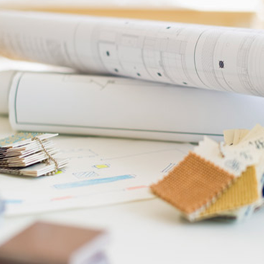 As the building owner, you are ultimately responsible for complying with all building requirements. A permit is required for basement development or any interior renovation for a home if the work proposed includes any of the following:
Developing a previously unfinished basement into a family room, rec room etc.
Structural or material alterations.
Excavating and/or constructing foundations.
Basement underpinning.
Permit Application Requirements
Floor plan layout indicating use of rooms OR
If major structural alterations are involved, such as the altering or moving of beams or teleposts then these plans must be prepared and reviewed by a Professional Engineer (registered in the Province of Manitoba) and must be submitted at the time of permit application.
If any plumbing alterations are planned then a separate plumbing permit will be required.
The installation of a fireplace (any type) will require a building permit. If you are applying for a building permit to develop your basement at the same time as your fireplace is being installed then both will be included on the same permit.
Requirements
Basement Development
Floor Plan
Residential Application Review Fee of $150
Letter of Authorization (Required if someone filling out application on behalf of the applicant)
---
Interior Renovation
Site Plan
2 copies of engineered sealed construction plans if there is structural work (seal to be current within 1 year of application)
Floor Plan Layout - showing existing and proposed
Detailed Scope of work to be completed
Value of construction
Residential Application Review Fee of $150
Letter of Authorization (Required if someone filling out the application on behalf of the applicant)
Online Application (Basement Development)