Shoreline Erosion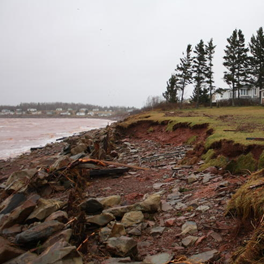 Surrounding low-lying areas of the Red River, its tributaries, marshes and delta system, and the south basin of Lake Winnipeg, in our District are highly susceptible to shoreline erosion. As such, when working in low-lying areas, or within 350 feet of these water systems, special consideration is required of development permits.
Development can include removing existing trees along a shoreline, placing rip-rap or other material to build up or stabilize a shoreline, replacing existing material with new fill, constructing a building in proximity to a shoreline, etc...
For all shoreline development Shoreline Erosion Permit is required.
Requirements
Site Plan
Plans of Work to be completed (diagram and description - engineered plans may be required dependent on scope of work)
Status of Title (current within 30 days of application)
Residential Application Review Fee of $150
Letter of Authorization (Required if someone is filling out the application on behalf of the applicant)