Occupancy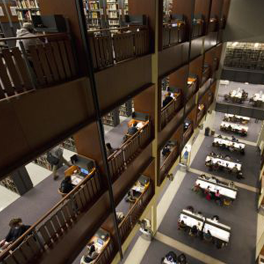 The Building Occupancy Permit is a process used by the Red River Planning District to assist in establishing and upholding requirements for building standards. It helps ensure that work, for which a Building Permit has been issued, has been done in accordance with the terms of the permit and is consistent with the applicable regulations, or that a change of use/occupancy complies with the zoning and building by-laws of the applicable municipality. As a public document, the Occupancy Permit also indicates to the general public the terms and nature of the occupancy permission.
There are two (2) types of Occupancy Permits:
Final Occupancy Permit

A final occupancy permit is required for:

Closing of a building permit where an occupancy permit is listed as a condition
Every new occupant/tenant
Every existing occupant/tenant who is relocating or expanding their unit within a building
Every existing occupant/tenant who wishes to increase the occupant load of the occupied space

Interim Occupancy Permit

An Interim Building Occupancy Permit may be issued at the Red River Planning District's discretion for the use of a part of a building (floor, wing or defined area) or for the entire building pending its completion. An Interim Building Occupancy Permit will typically list conditions and/or outstanding defects or work yet to be completed, and will set out a time limit for its validity.
Who can apply for an occupancy permit?
An application for a Building Occupancy permit can be made by the building owner, or authorized agent. This can be the property manager, the intended occupant/tenant, the general contractor, or a designer (Architect, Engineer, Interior Designer).
Requirements
Occupancy Application Review Fee of $200

Plan Review Fee - A plan review fee must accompany all applications. Residential and Commercial Plan Review fees will be applied against the final cost of the permit upon issuance. Plan Review fees are non-refundable. If the permit has not been issued within 6 (six) months of application date, the application is void. Payment options are debit, cheque or cash.

Letter of Authorization (Required if someone is filling out the application on behalf of the owner) Letter of Authorization - An authorization letter gives a third party permission to act on the owners behalf. In the event that the owner is not making the permit application, the owner will need to draft a letter providing the name of the persons authorized to make application for required development permit for proposed work to be completed. Letter must be signed and dated.
Status of Title (current within 30 days of application)