Temporary Structures & Uses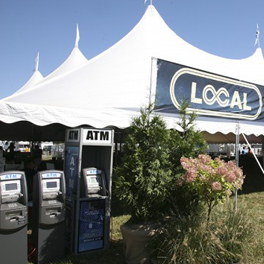 To determine whether a permit is required for a temporary structure and/or use owners may contact the RRPD. Please indicate the intended use, intensity and duration.
Depending on the type of temporary structure or use, a Conditional Use or Zoning Variance may be required by the respective municipal council.
Examples would include, but are not limited to, storage containers, temporary offices, festival tents, temporary fabric storage buildings, etc...
Brochures
Requirements
Site Plan
Plans of work to be completed (diagram and description - engineered plans may be required dependent on scope of work)
Application Review Fee
Letter of Authorization (Required if someone is filling out the application on behalf of the applicant)