Small Tents & Canopies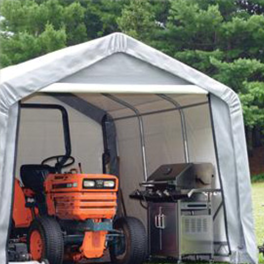 Tent and Canopy structures are regulated by the Manitoba Building Code. Normally structures over 120 sq. ft. require a building permit. In the Village of Dunnottar, structures over 100 sq. ft. require a permit. In the R.M. of East St. Paul, structures over 107 sq. ft. require a permit. Such buildings would include, but not limited to fabric storage buildings, screened fabric gazebos, portable fabric shelters, etc...
Depending on the type of tent or canopy, a Conditional Use or Zoning Variance may be required by the respective municipal council.
Brochures
Requirements
Site Plan
Plans of Work to be completed (diagram and description - engineered plans may be required dependent on scope of work)
Residential Application Review Fee of $150
Letter of Authorization (Required if someone is filling out the application on behalf of the applicant)